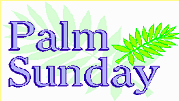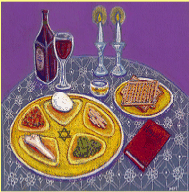 Holy Week March 25-31, 2018
The Last Supper: Jesus in the Passover
Saturday March 31, 2018

Our Palm Sunday Celebration starts at 10:30 AM Don't let a "stone" take your place!


"If they kept quiet, the stones along the road would
burst into cheers!"
Luke 19:40 New Living Translation

"Let us celebrate the Feast - for Christ,
our Passover lamb, has been sacrificed!" 1 Cor. 5:7-8

This is a special opportuunity to celebrate a Messianic Passover with an emphasis on how it is fulfilled in the person of Jesus Christ.
Jesus himself called the Last Supper a Passover Meal
and said He would not eat it again until
it was fulfilled in the Kingdom of God. Join us as
we celebrate a Messianic Passover meal to see how
it is fulfilled in Him. Fun for the whole family.
And you'll learn a little Hebrew!


Date and Time: Saturday, March 31 5:00 - 8:00 PM
New Life In Christ Fellowship, 250 Firetown Rd.


RSVP is required. Call (850) 658-9988.
You will be asked to bring 2 items (cassarole, vegetable,
salad or dessert) for a dinner eaten around 6:30.