Our New Life Village Diorama has seen many transformations
over the past several months.
It still includes over 150 townspeople and animals, with
15 buildings and scenery pieces in a 50 sq ft display.
Beginning in March it will depict events surrounding Jesus'
death, resurrection and ascension.


It can be viewed by appointment.


We are sure this will make God's Word come alive for you and be a
wonderful way for you, your family and friends to remember all
that Christ has done for you!


Call us at (860) 658-7320 if you would like to see the presentation.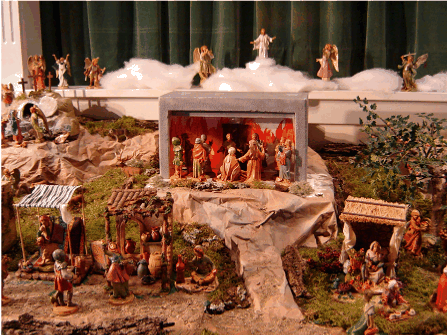 Christ has died!
Christ has risen!
Christ will come
again!