Our New Life Village Diorama has seen many transformations
over the past three months.
It still includes over 150 townspeople and animals, with
15 buildings and scenery pieces in a 50 sq ft display.
Since March it has depicted events surrounding Jesus'
death, resurrection and ascension.


It is still available for viewing before and after our Sunday
Service (which takes place from 10:30 AM to Noon). Call ahead
if you would like to stop by after worship.
It can also be seen weekdays from 3:00 - 5:00 by appointment.


We are sure this will make God's Word come alive for you and be a
wonderful way for you, your family and friends to remember all
that Christ has done for you!


Call us at (860) 658-9988 if you would like to see the presentation.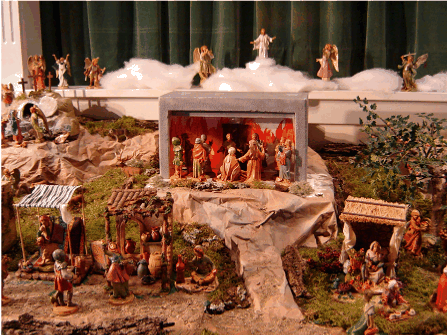 Christ has died!
Christ has risen!
Christ will come
again!